Marti Guixé and Mediamatic invite you to FOOD FACILITY, conTEMPORARY eatery for those dining in restaurant comfort with living room mentality. Based on digital search engines Food Facility is symptomatic of the change in analogue thinking and acting after the emergence of internet.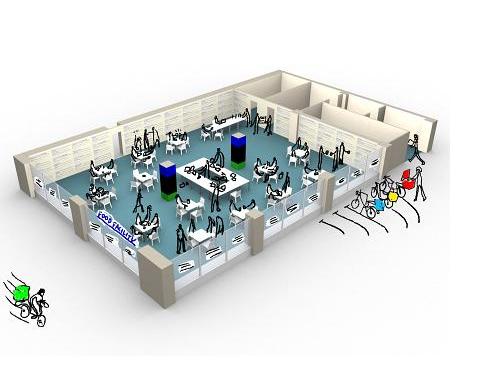 We do fun stuff at work in our Groundflood exposition space. For instance, we did the Flickr Peepshow there. Now it's time to turn it into a restaurant. Of course we're not about to employ a full staff of waiters, cooks, hosts, etc. So we'll just skip all that and order take-out food for the customers instead. The image above is a sketch of how it'll work.
I think it's brilliant.